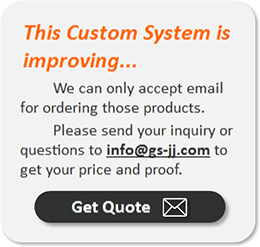 ---
Figured Wristbands



9 Steps for Buying Figured Wristbands
Follow the steps below if you want to get the best figured wristbands for an event or just personal use. The aim is to get the items that you will be really proud of. Read through to get some ideas that you can use with your own.
---
Step 1: Understand Figured Wristbands



Do you know how many types of figured wristbands are on the market today? Have you considered that what thought is the best is not?
Well, there are quite some wristbands types on the market. In fact, the choices could be too overwhelming for some individuals. You may fail to choose simply because too many ideas are presented before you.
Figured wristbands are unique and quite fashionable today. Instead of having a message printed, engraved or embroidered, they contain a figure like space.
They can represent a figure of anything, and that is why companies find them very useful when creating their logos. You can simply get a logo and fit into the space provided.
A shape of a wristwatch characterizes them. In fact, someone might easily think that you are wearing a wristwatch.
They have a cycle at the center in which you can insert your school or company logo, or clip art. This is one of the features that make them the unique rubber wristbands.
---
Step 2: Understand Your Need



Figured wristbands are most often bought for a reason. Even though some people acquire then just randomly, they are used for special events.
If you want to get the best custom figured wristbands, you should know why you need them and how you want to use them. Random buying is not bad, but it might not be the best idea when you are looking for event wristbands. These demand that you settle down and go through what makes sense for the occasion.
Therefore, know why exactly you need the custom wristbands, and you will know how to choose them. This is the same as saying you need to have a goal for your custom wristbands. You want the best, so you have to come up with the best plan for them.
---
Step 3: Choose Your Type



When it comes to custom wristbands, the type you take carried the uttermost importance. There are so many that it becomes a problem for some to select. This is understandable considering how many sources you can be provided with especially on the internet.
But then this should not be a problem since you have gone through step one and stepped two. You understand how rubber wristbands work and you know why you need them.
If you are choosing the figured wristbands for an event, you should pre-determine what the audience is expecting. What makes you happy might not make other happy so don't be afraid to ask for an opinion.
If your event means so much to you, this should be taken very seriously. Choose something that is neutral and does not attract a lot of reviews.
---
Step 4: Choose the Right Sizes



There are different sizes of figured wristbands that most people might not even be aware of. Some are wider, and they cover a more extensive section of the wrist while others are a string like.
Since you already know this and you have chosen your styles, coming up with sizes should be easy. Use the ages of the people you are expecting in your event as a determining factor. You cannot, for example, choose wide bands when you are hosting children.
That is why it is also essential to research your audience. Know what most of them will like, and your work will be much easier.
---
Step 5: choose Your Color



Now that you have gone through the stages above, it is time you choose the color of the bands. Custom silicon wristbands come in different colors, and you must be able to determine this. Figured wristbands are all about matching the colors with the figure you put in the circle.
It may not be as easy as it sounds to select a color. Different events demand different colors to bring out the mood. If you know the specifics of the event, choosing colors will depend on that.
---
Step 6: choose the Number of Items



The number if figured wristbands you want are also an essential factor to consider. You don't want to choose then you find out late that they are less or you have selected too many. For this reason, consider everything involving the event to come up with the right number of bands.
You can get cheap wristbands that are high quality if you know the exact number. This is because suppliers will often offer discounts on large orders of cheap custom wristbands to make customers come back another time.
The size of the people you are expecting to attend the function will give you a guideline. If you are running an event to raise funds, the quantity matters a lot to you. The more people buy them, the more you raise.
---
Step 7: choose Method of Purchase- the Shop



Now that you have established what you want, the next step is to choose the best shop. Online shops usually provide the best options for figured wristbands. If you go online, you will still have to vet the available stores for a trustworthy one. Recommendations and reviews can help you here.
---
Step 8: Choose Your Payments Methods



For this step, consider the available payment options. Some shops take multiple methods, and those could be the perfect considerations. But you will need to place your trust in the shop owner. It is better if you are allowed to pay on delivery.
---
Step 9: Place Your Order



After setting everything on the route, placing an order should be simple. Most online shops will provide you will need some sort of a form to fill for specifications. You should be able to get your figured wristbands delivered as soon as possible.
---
Conclusion



To get best figured wristbands, you should get the best designer who really understands the figured wristbands. GS-JJ is one such vendor that can provide you with custom wristbands no minimum that will surely match any event you are organizing. If you want othe items, including lapel pins,keychains, lanyards and medals, they can offer as well. Do not just settle for any figured wristbands, go for the custom-made figured wristbands from GS-JJ store.
---
Contact Us



We look forward to your inquiry and cooperation. If you have any problems regarding designs, techniques,artworks or other aspects, please do not hesitate to contact us in any of the following ways. Our professional service team will give you the quickest reply. Besides, 24/5 online customer service is provided so you can chat with us online.

Email: info@gs-jj.com

Call: 1-888-864-4755

Address:

U.S.A.: Los Angeles Office address: 20829 Valley Blvd. Walnut, CA 91789

Canada: Vancouver Office address: 27-5880 Hampton Place Vancouver, BC V6T 2E9




Design+Quote+Ordering
Use our unique design system to take full charge of your artwork. Be your own designer!
Design It Yourself Online
Quick Quotation
PROFESSIONAL DESIGNERS! Our award-winning team can help with your design or create cool pins for you!
Get Quote / Ordering