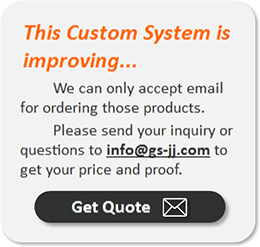 ---
"I" Wristbands



If you have ever seen the "I" wristbands, you might have realized just how specific to they are. They place a connection between the person wearing them and the message they carry. These type of wristbands are normally used in events where the person wearing them has a long time loyalty allegiance.
This simply shows how customized wristbands can be used for different events around the globe. With so many options available on the market, however, selecting the best outfit for an event can be overwhelming.
That should not be a problem though as there is a lot of materials that can get you started. In this article, we look at tips for selecting custom silicon wristbands specifically for events. This is key to getting the right asset for the right event.
---
What are "I" Wristbands?



These are the most popular cheap custom wristbands on the market today. "I" wristbands" simply bear "I" and maybe a name of a city, a person, a logo or anything else that the wearer is fond of.
They show loyalty and great love for a cause. It is almost certain that those who are fans of say football teams know what they are.
Know these "I" wristbands inside out if you want to get the best out of them luckily, the internet is an excellent source of information, and you will not miss a site that shows what they are.
---
What are the Characteristics of "I" Wristbands?



The very first feature you will notice about these items is that they have an "I" written on them. In most cases, the text is printed though you can also find them with engraved or curved on top of the band.
They come in different color, and it is quite easy to select as long as you know the type you want. They are not hard to find maybe because they can be made with ease.
Now that you know what they are let look at some ideas that can help you select them.
---
Consider the Event You Need Them for



Sometimes events are characterized by the mood which is created by colors. The bright colors make the mood happy while deep ones make it somber.
Now that you are choosing cheap custom wristbands that will most likely affect the outcome of the event use the event to choose. "I" wristbands are made with a focus on a particular thing. The text must mention that thing or someone to bring out the meaning.
If you are using someone else to select them for you, ensure you explain to them what exactly you are arranging. Staying on the same page is good.
---
Understand the Community



If it is a planned event, you must be having a rough idea of how many people will come. Even if you don't have the exact number, you can always anticipate.
The goal here is to understand the community you live in, their norms and beliefs e.t.c. This way, you will be in harmony with your environment.
It is unfortunate that wearing "I" wristbands may bring you trouble in some place. This is if the message is contrary to what everyone else expects. But ones you know this, you will be able to conform.
Understanding the environment can give you great ideas for good messages. You can also know the language that is most effective for them.
If you don't put together this data, you may end up doing something that may offend some people. Just take your time to dig around a bit.
---
Your Favorite Colors



Now that you understand the event you everything to be matching and with colors that actually blends. Colors speak a lot. Color spells the mood of the function. It gives it its feeling and makes it happen.
Colors speak silently, that is why someone may think it does not matter. But the impact they create is quite something to look out for. Do not assume the impact of color blending on your event.
If you have decided to go green, for example, ensure everything is green. This makes it easy for you to choose the right event wristbands.
---
The Importance of the Event You are Ordering Them for



After you have set it in your mind to use "I" wristbands, the event should carry some importance to you. This means you want to get the most meaning out of what you have arranged.
If the event matter, customizing the rubber wristbands you are using mean something different from a general event. You will put in more energy until the outcome is as desired. Some of these events have a way of getting into the minds of people. That is why you can find differing levels of commitment.
---
Consider How Much You Want to Spend Making Them



After putting together everything for hosting the event, you need to have a budget. This is the surest way of ensuring you bring everything up to an end. Without a budget, there is no way to know how much you are supposed to spend on a particular item.
"I" wristbands are cheap custom wristbands and suitable for you to organize a huge event. In that case, the silicone wristbands appear as part of the budget and should be included as such. They don't come for free, and even if you get cheap wristbands, you still have to spend something.
Therefore, consider your budget seriously. Do not budget for too little that they become insignificant, and don't take too much that seems a loss. Just book enough depending on the number of people you are expecting to host.
---
What is the Best Place to Get Them?



There are many places across the globe through which people can get "I" wristbands. Unfortunately, not all of them are good and genuine.
This means you cannot just buy from anyone because you have found the most convenient. Take your time to go through their services and understand how best they can serve you. You do not want to buy from a vendor that does not offer you guarantee for quality.
---
Conclusion



The surest way to getting the best "I" wristbands is by understanding them. This is essential as it will enable you to settle for the best designer, someone who can customize them to suit your particular needs. GS-JJ store is one such store where you can find the various designs that have been designed for various people, including lapel pins, keychains, lanyards and medals. This wristband maker is vital for those who are not sure of the kind of design they would want for their "I" wristband.
---
Contact Us



We look forward to your inquiry and cooperation. If you have any problems regarding designs, techniques,artworks or other aspects, please do not hesitate to contact us in any of the following ways. Our professional service team will give you the quickest reply. Besides, 24/5 online customer service is provided so you can chat with us online.

Email: info@gs-jj.com

Call: 1-888-864-4755

Address:

U.S.A.: Los Angeles Office address: 20829 Valley Blvd. Walnut, CA 91789

Canada: Vancouver Office address: 27-5880 Hampton Place Vancouver, BC V6T 2E9