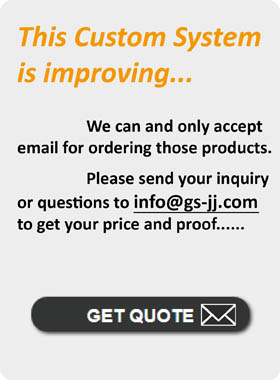 ---
Segmented Wristbands



Are you looking to buy segmented wristbands? Consider these insights.
Segmented wristbands appear to be one part of the latest fashion in silicone wristbands realm. They are unique in the very definition of the term.
It is not difficult to understand what they are even for someone who has never seen them. As the name suggests, they are rubber wristbands with segments in them. They can have more than two different segments each with different colors.
They are very interested in the way they are created. They play an important role for people who like to mix up things a bit and play around with colors. Though they appear a bit more juvenile, they are great for people of all ages.
---
Characteristics of Segmented Wristbands



To begin with, segmented wristbands are, well, segmented! That is the very first and basic way of identifying segmented wristbands. They have different colors around the band which are blended into one unique item.
They are different from colored wristbands- this is what confused many people. They cannot be created from coated color bands.
Sometimes it confuses a lot of people when it comes to differentiating segmented wristbands. However, that's not supposed to be the case. There are many sources of information on custom silicone wristbands, and there is no way one can lack. Let's look at a few insights to use when choosing and using segmented wristbands.
---
Use the Internet for Research



Wristbands are used for various reasons. It is important that you know how you can apply segmented wristbands. There are those who use them to drive funds or run a charity event. There are those who use wristbands just for fun, and other use them to show support for a cause. Whatever the case, the bottom line is; they are important.
But sometimes it needs more understanding to get the best out of it. Custom wristbands demand that you know what they are and how best to create them to see the most benefits out of them. The most fundamental reason for this is that there are many other things involved.
For example, there are different types and styles of rubber wristbands. If you decide that you want them for a particular event, how well will they be represented in that event? Which color and size if the right for it?
Segmented wristbands are characterized by a clear message, and it makes sense one will want them. It does not go without saying you need to understand the message you are going to put on the bands. The message carries great weight depending on what exactly you want to present to your audience. This is of great importance if you are getting cheap wristbands for an event.
This is why you will need to do good research on your audience before you book the items. Research here does not mean that you go into so much trouble to ask each of the attendants what they like. It is just known for ages to expect the most.
You can use the internet to find out how different people react to certain items. This will define the foundation of color choice and style. Children, for example, love flashy and attractive things. Such info can help you pick something that is fit for them.
If you are expecting people of all ages to come, them a mix will bring in the blend. But you will still be expected to identify which colors are the best for the occasion. You don't want to go in blindly and acquire stuff that will paint a different image from what you are expecting.
Such things can happen especially if you don't know much about colors. You may choose a gloomy color for an event that demands bright colors or vice versa.
The good news about custom silicone wristbands is that you can create them however you like. But you will have to carry a little research to find out which the best designs are.
---
Where and How to Buy Segmented Wristbands



The question of when to buy segmented wristbands depends on what you want to use them for. People have different reasons for this. Buying them, however, is a whole different thing. Consider the following for example.
The modern world is characterized by technologies that are aimed at making human life easy. One of the techs that have become so functional today is the ability to make an online transaction.
This has led to the emergence of e-commerce websites such as the GS-JJ.com store that makes the shopping experience easy and better. They are able to produce various items such as wholesale wristbands, keychains, lapel pins, belt buckles and patches. You can order online for cheap wristbands or anything and everything without any problem today.
If you are looking for event wristbands, you don't need to visit a physical store anymore. All you need to do is visit the GS-JJ.com store and make your order. You can customize your bands anyway you want and place the order. Then you just sit back and wait for them to be delivered.
---
The Internet Sells Your Ideas Better



Online stores need to market their products. Apart from that, if you have a talent to customize rubber wristbands, you will want people to know you have such abilities.
For this reasons, you can easily get an online store using the reviews they have on their websites and how well have presented their products.
The best segmented wristbands can be found on the highest ranking online store.
Social media is a place where people interact and know each other. People make friends through it more than they do in real life and that why social media seems to be an essential part of the modern society.
You can find cheap wristbands following social media signals. Social signals boost the fame of an individual as well as a website, and that is how you identify how to buy a perfect segmented wristband.
---
Segmented Wristbands are Based on Creativity



If you a creative designer, you would want to develop your talent as much as possible. Use the internet for this, and you will acquire great ideas on how to create the best segmented wristbands. The internet provides unlimited resources regarding information and ideas.
In conclusion, segmented wristband is all you need for your special event. It gives you elegance and a unique outlook, unlike other types of traditional wristbands. What is more is that, you will get this unique wristband at a very affordable price, perhaps even half of the price of the other wristbands sold by other vendors. GS-JJ.com is your ultimate vendor for quality and cheap segmented wristbands.
---
Contact Us



We look forward to your inquiry and cooperation. If you have any problems regarding designs, techniques,artworks or other aspects, please do not hesitate to contact us in any of the following ways. Our professional service team will give you the quickest reply. Besides, 24/5 online customer service is provided so you can chat with us online.

Email: info@gs-jj.com

Call: 1-888-864-4755

Address:

U.S.A.: Los Angeles Office address: 20829 Valley Blvd. Walnut, CA 91789

Canada: Vancouver Office address: 27-5880 Hampton Place Vancouver, BC V6T 2E9