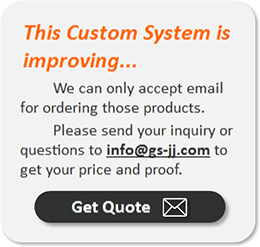 ---
Colored Wristbands



8 Questions to Ask When Buying Colored Wristbands
Are you looking to buy wristbands? Are you looking for ideas to select the best? Are you overwhelmed with all the colored wristbands and other types like blank wristbands?
If your answer to any or all of the above questions is, yes, then you are in the right place. To find ideas on this you should look for in a good wristband.
It is not as easy as it may sound. However, there is no need to worry as the following questions should ensure your work is much easier.
---
1. What Are Colored Wristbands?
Many people confuse colored wristbands with wristbands of different colors. For example, they may think that a blue wristband with white text is colored.
Well, that is not the case. As the name suggests, colored wristbands are those bands with several colors in them. For example, a wristband may have two layers, one on top that is blue and another one at the bottom with white color.
If you do not know exactly how they look, you can ask the person selling them to you. That is one way of knowing if they will serve your purpose well.
---
2. What Are The Characteristics of Colored Wristbands?
This is the second question you need to find out. How can you know if they are good if you do not understand the features they are made of?
These silicone wristbands are injected with ink and made more stylish. The style they appear in is what makes them more unique than all the rest. They are simply made with perfection.
Colored wristbands have more than one color in them. And it is not just the color of the text and the bands itself, but the colors are blended to appear as one whole wristband.
If you have two colors that you want to showcase at the same time, then these are the perfect items. You can use the color under to bring out more visibility for the text.
---
3. Who is The Designer?
There are many rubber wristbands in the world today, and that is not a surprise considering how dependable they have become. This is why there are many manufacturers on the market today.
As it is to be expected, not all of the colored rubber wristbands are genuine as you can easily find counterfeits on the market. You might be looking for color wristbands that fit your event. However, if you don't find someone who knows how to create them well, you may end up regretting.
My recommendation is that you try GS-JJ store, the leading online seller of colored rubber wristbands. With this professional wristbands maker, you can get a customized colored wristband, one that will perfectly suit your needs, at a meager price. Of course, they can offer you other items such as keychains, lapel pins, belt buckles and patches, which are of good quality.
When buying, therefore, take your time to consider the source you are getting them from. Vet each item you get to ensure they are of high quality especially event wristbands.
---
4. What Do You Prefer?
Everyone has something they feel great about. There might be two people who love one thing, but their level of dedication to it will definitely differ.
If you look at your wardrobe, for example, there are those clothes and shoes you wear. It is certain that you have a test for some material.
Use the same approach when choosing colored wristbands. Say you want colored wristbands, of what color exactly do you want? This is the best way to lay a foundation for what you are looking for.
So look for what you have always looked for. If it is the material, take your favorite, if it is the color, choose tour favorite too.
---
5. What is The Event?
Colored wristbands are all about blending colors. There are many occasion when people organize for events, and they need a way to keep the fire up. This is where these custom wristbands come in. You can easily customize the silicone wristbands into something that you want them to be.
If you are looking for event wristbands, therefore, consider the event you are going to host. That is a way to choose your colors and the type of band that will suit the occasion. It will not make sense to get those that don't blend with what you are doing.
---
6. How Many Colored Wristbands Do You Need?
This is where many of the talking and negotiations come in if you wanted a discount, the number of items you order will determine how much you get. But you need to understand the options you are looking at.
The event you are organizing is the place to get the number you need. Simply estimate the number of guests you are expecting to appear in the event. This could be the key to getting as many people involved as possible. You simply need to make enough for everyone.
---
7. What is Your Budget?
One of the biggest issues that affect people planning the event is the financial constraints. You might have planned everything and even anticipated the success, but lack of funds brings trouble.
Colored wristbands are not that expensive. But you still need first to establish a budget. A budget works like a map or a goal that you have to achieve, and that is why they mark great importance here.
---
8. What Are The Different Options?
Colored wristbands come in different sizes, colors, and styles. You can get so many types of silicone wristbands that sometimes it becomes overwhelming.
Everyone has their own opinions and preferences about wristbands colors meaning when it comes to color and color choices. Many prefer easy colors and many also who like them indeed.
Whatever the case, you must understand the types of color available and what you prefer the most. However color choice all depends on what you are planning for, the event that is you are looking at.
Different colors define every event. Those exciting events go greatly with bright colors while gloomy colors, on the other hand, go hand in hand with such situations. So take your time to know what the event is before ordering the bands.
There are different sizes of colored wristbands. Even if you get cheap wristbands, they will come in different measurements. Some cover a more significant part of your wrist while others only hold a string.
Younger people usually prefer to have wider bands on their wrists compared to older people. Once you establish the ages, you can select your size. And if you only want is for your own use, it is even easier to choose.
There are many other things you can consider; the above mention is only basic. You discover more as you do it practically.
---
Contact Us
We look forward to your inquiry and cooperation. If you have any problems regarding designs, techniques,artworks or other aspects, please do not hesitate to contact us in any of the following ways. Our professional service team will give you the quickest reply. Besides, 24/5 online customer service is provided so you can chat with us online.

Email: info@gs-jj.com

Call: 1-888-864-4755

Address:

U.S.A.: Los Angeles Office address: 20829 Valley Blvd. Walnut, CA 91789

Canada: Vancouver Office address: 27-5880 Hampton Place Vancouver, BC V6T 2E9