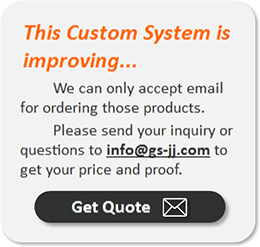 ---
Printed Wristbands
Printed wristbands have simply become a love of many wristbands users. The fact that they can be printed with simplicity and that one can come with their styles for customization makes them unique.
Printed wristbands are simply those that have the message printed on them using ink. Just from the name printed, the message is not embossed or debossed.
Someone may confuse printed wristbands with blank ones easily. This is because they all probably have very simply color. The difference is that blank ones don't have anything written on them though they may be of different colors. Printed ones, on the other hand, carry a specific message written on them.
In this article, we are going to look at ways you can make these custom wristbands serve you better. Whether you are looking for printed event wristbands or simply something to put on, you must understand how to do it.
---
Come Up With a Good Message



The first step to creating custom printed wristbands is to come up with a clear message. What is it that you want your bands to achieve? They are printed because they have a message on them already so make the message as effective as possible.
The message you want on your bands depends on the event that you want to get involved in. If it is a charity event for example and you want to raise funds, you can get ideas from such events from the past.
If you are making them support a team, the message should contain the logo of the team. Such simple things can help you come up with message ideas.
This is the essential part of your campaign. This is why you need to put in a lot of effort to identify a good message. Do not be in a hurry when doing so.
One of the challenges of creating printed wristbands-though many may not be aware of- is making the message clear. And this is literal clear and not regarding the wording. You have to blend the colors of the message and that of the band itself in such a way that they are seen clearly.
You will have to identify an excellent wristband printing service. There are many of those on the market, and not all may be to do such a good job as you may expect.
It is the message that matters, and it won't make sense if is hidden. Let people see what you want them to see.
---
Find an Artist That Knows What T

hey Are Doing



The next step will be now to find a professional who can get the message effectively on the band as you would want and provides you cheap wristbands. This is someone who should know what they are doing because printed event wristbands carry a lot of weight.
Look at the samples of the works they might have done in the past and used that to judge their competence. They are going to play an essential part in your campaign. If anything is wrong, they will look at you and not the person who printed them.
---
Rubber Wristbands Are Quite Long Lasting



This part brings us back to why you need the best person to do the printing for you. If you tooled a pen and wrote on a wristband, the ink will hold but not for long.
Custom printed wristbands for events are not a one time. You cannot say therefore that you want something that won't last. Even though the event might happen only ones, the bands will stay.
One of the reasons why you should keep the custom wristbands is that you can use them as a way to remind yourself of what happened in the past. They should, therefore, be printed to last and not to wash off easily when you come in contact with water.
---
Make it Fun



Another very significant way to come with the perfect custom wristbands for the perfect activity is to go easy on the message. You may not realize this, but rubber bands are usually used for entertainment purpose. This is the reason why people of all ages can wear them.
They are supposed to be easy and make the person wearing them feel comfortable. Therefore, you need to make them fun.
One way to make them fun is to come up with a message that is entertaining. When people look at it, they should get everything clearly and also enjoy what they see.
---
The Color of The Band And That Of The Text Matter a Lot



Still, on the clarity of the message, the color you choose for your text will tell if it is visible. Custom silicone wristbands are great because you get to choose what goes into them.
Now, if a wristband is in white, what happens if you use white color for the text? Obviously, that text will not be seen by anyone but you because you know it is there.
It is advisable that you use a different color that blends with the rest of the band. Black, for example, is highly visible on white. Such things should be able to guide you in choosing the correct colors. Even if you are buying cheap wristbands, they still have to make sense.
---
Can The Paint Come Off Some Time?



This is simply a matter of professionalism. The color can come off printed wristbands, but it all depends on how you created them. And that is part of the reason you need to get a professional who knows their way around wristbands.
Sometimes, however, the colors may just come off eventually as it ages. But this is not something that happens overnight.
---
Conclusion



Wristbands, in general, are helpful in the modern society. And printed wristbands, in particular, are not just things of beauty for people to look at and admire but that have become part of our daily activities.
They are used for marketing, to promote events, to boost people general outlook among many other possibilities. Understanding them, therefore, becomes something of importance.
Buying printed wristband, therefore, can be the best investment for you as it will serve many purposes, other than the obvious, beauty. This is something that many other types of wristbands do not have, as they only specialized in enhancing your beauty. Visit GS-JJ store and order your favorite printed wristband or keychains, lapel pins, belt buckles and patches today
---
Contact Us



We look forward to your inquiry and cooperation. If you have any problems regarding designs, techniques,artworks or other aspects, please do not hesitate to contact us in any of the following ways. Our professional serviceteam will give you the quickest reply. Besides, 24/5 online customer service is provided so you can chat with usonline.

Email: info@gs-jj.com

Call: 1-888-864-4755

Address:

U.S.A.: Los Angeles Office address: 20829 Valley Blvd. Walnut, CA 91789

Canada: Vancouver Office address: 27-5880 Hampton Place Vancouver, BC V6T 2E9