X

Cartoon Custom Embroidered Iron On Patches
Cartoon Custom Embroidered Iron On Patches are 3" in diameter , with 100% coverage

Football Patch Maker Online
Football Patch Maker Online are 3" in diameter , with 100% coverage

Cartoon Custom Made Iron On Patches
Cartoon Custom Made Iron On Patches are 3" in diameter , with 100% coverage.

Letter Patch Maker Online
Letter Patch Maker Online are 3" in diameter , with 100% coverage.

Car Cheap Patches
Car Cheap Patches are 2" in diameter , with 100% coverage.

Cute Cartoon Custom Embroidered Patches
Cute Cartoon Custom Embroidered Patches are 3" in diameter , with 100% coverage.

Flower Custom Patches
Flower Custom Patches are 4.5" in diameter , with 50% coverage.

Feather Custom Made Patches
Length is 3" .Width is 2".75% coverage.

30 Days in LA Embroidered Patches
Diameter is 2.25" with 100% coverage.

Exotico Skull Embroidered Patches
Length is 4.7" .Width is 2.8".100% coverage.

HAL-CON Embroidered Patches
Length is 4" .Width is 2.35".100% coverage.

PureCustom Embroidered Patches
Length is 3" .Width is 2".90% coverage.

Custom Embroidered Patches for Dog
Diameter is 3" with 100% coverage.


X
Custom Patches
FREE SHIPPING

2 Days By Air

FREE ART DESIGN

Free Proof

NO MINIMUM QTY

Custom Patches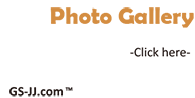 Photo Gallery -Click here-
Custom Patches
Using Our Custom System You Can Save Up to 40% from Price List
Click Here to Start your Customization
*** Why You Choose GS-JJ Custom Patches ***
---
Custom Made Patches are used all over as a way of promoting and imparting recognition to the logos and identity of different companies and institutes. Whether you own a small personal club, a school, institute, company or want to improve the branding value of your residential or friend's society, customized embroidered patches are just the way to do it.

Now you have one more innovative idea of promoting your brands and customizing your style in the form of embroidered patches. Because people get custom patches embroidered directly on top of apparel to reflect they identity and sense of style. In this way, everyone they meet and pass all has the opportunity to look at them in significant detail. If you want other people to learn about your business' services and products at any time, custom patches are an priceless and invaluable marketing tools for you to achieve your marketing goals.
We specialize in the design and manufacture of 20 different styles of custom patches, including Iron on patches, Morale patches, Military Patches and biker patches and so on. Please click on the column above for more information.
---
Custom Patches For Every Need

As we are a leading custom patches maker, GS-JJ™ are committed to providing you with the highest quality custom patches and friendly service at factory prices. There are three primary goals in mind for us to create your custom patches using only the finest quality materials and embroidery threads: represent your organization well, provide long life and enhance the appearance of the clothing they are sewn to.
· Custom patches represent your organization well
Carefully crafted custom patches can represent your organization in a good way, because they strengthen corporate identities based on distinction and quality.
· Custom patches provide long life
Custom Patches are durable, lightweight and versatile. They can provide life longer than five years when exposed to the outdoors.
· Custom patches enhance the appearance of the clothing they are sewn to
Custom patches become a part of your clothing, they must look professional and bright while also being fade resistant so as to enhance the appearance of the clothing that are sewn to.
---
All Custom Patches are made with:

The use of state-of-the-art computerized machinery for exact precision

the finest fade-resistant polyester color threads (you receive up to 9 color at no additional cost!)

A high thread count, fine-twill backing for long-lasting quality

Nearly every size, shape and color you could imagine

100% machine washable, dry-clean safe materials
---
How to Measure Patches

Patches are measured using the following formula:
(Height + Width) / 2
Simply add together the height and width of your desired patch, then divide that number by two. The result is your patch size.
---
How We Works

Start your order:
Fill out Automated Quotation System, you can easy to select what your Custom Made Patches needs online. Or you can email us at info@gs-jj.com. We will reply to you within 24 hours to discuss your project and the design of the custom patches.
Artwork & Revisions:
We will get started creating the custom artwork for your patch after you approve the quotation. We will provide the first proof within 1-2 days for your review and provide feedback and revisions with unlimited revisions.
Placing your order:
Once the artwork is confirmed, we will prepare your invoice and provide payment instructions.
Sample patch:
After we receive your payment, we will create a sample of your custom patch and email a digital photo of the sample patch for your review. We can still make final adjustments and revisions at this time.
Patch production:
Once you have approved the sample patch, we will enter your order into full production
Shipped:
Once we have completed production, we will pack and ship to you through Free Air Shipping. DHL or FedEx air service is available, just let us know which one works better for you.
---
Get Your Custom Patches In Just 5 days

As one of the years of experience and most respected patch maker, we understand what our customers really want: high-quality products, factory prices, friendly customer service and 100% satisfaction guaranteed. These are exactly what GS-JJ.com provided when you purchased your custom patches.
Our talented and well-trained team of custom patches designers with years of experience will assist you in creating and designing a amazing patch that will be worn with pride. Whether you are providing us with the existing graphic, a rough sketch or just a design idea, we will meet your needs to create a custom patches for you that you really want! We hope that you will have an easy and enjoyable experience with the whole process of ordering custom patches from our company. To this end, we trained our online sales representatives to provide you with the best customer service. We guarantee unconditionally that you will be completely satisfied with your patch design and your final product before your order goes into production.
---
Every Custom Patch Includes:

FREE artwork and design w/ unlimited revisions

FREE full-color proof delivered via email

FREE Shipping - delivered via DHL or FedEx air service

FAST Production - ready to ship in 15 days or less
---
Email US: info@GS-JJ.COM
Call us: 909-895-4700
Customize
X
GS-JJ custom patches have Automated Quotation System for patch maker, you can easy to Select what your Custom made Patches needs online. Cheapest price Guarantee, Free 2 days quick Shipping