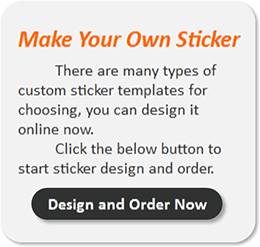 >
Front Adhesive Stickers
LOAD PRICE LIST
SIZE
2
5
Mold Charge
Custom Size

Pre-discount

Pre-discount

Size: 1"

Pre-discount

Pre-discount

Pre-discount

Pre-discount

Pre-discount

Pre-discount

Pre-discount

Pre-discount

Pre-discount

Pre-discount

Size:1.5"

Pre-discount

Pre-discount

Pre-discount

Pre-discount

Pre-discount

Pre-discount

Pre-discount

Pre-discount

Pre-discount

Pre-discount

2" Patch

Pre-discount

Pre-discount

Pre-discount

Pre-discount

Pre-discount

Pre-discount

Pre-discount

Pre-discount

Pre-discount

Pre-discount

2.5" Patch

Pre-discount

Pre-discount

Pre-discount

Pre-discount

Pre-discount

Pre-discount

Pre-discount

Pre-discount

Pre-discount

Pre-discount

3" Patch

Pre-discount

Pre-discount

Pre-discount

Pre-discount

Pre-discount

Pre-discount

Pre-discount

Pre-discount

Pre-discount

Pre-discount

3.5" Patch

Pre-discount

Pre-discount

Pre-discount

Pre-discount

Pre-discount

Pre-discount

Pre-discount

Pre-discount

Pre-discount

Pre-discount

4" Patch​

Pre-discount

Pre-discount

Pre-discount

Pre-discount

Pre-discount

Pre-discount

Pre-discount

Pre-discount

Pre-discount

Pre-discount

4.5" Patch

Pre-discount

Pre-discount

Pre-discount

Pre-discount

Pre-discount

Pre-discount

Pre-discount

Pre-discount

Pre-discount

Pre-discount

5" Patch

Pre-discount

Pre-discount

Pre-discount

Pre-discount

Pre-discount

Pre-discount

Pre-discount

Pre-discount

Pre-discount

Pre-discount
Click Here To Start Your Customization




---
Front Adhesive Stickers
Front adhesive stickers are hugely popular among many people who want or need stickers - and it isn't hard to see why! While front adhesive stickers are primarily designed for easy adhesion to windows, there are many strong points that make them a great choice for anyone who is looking for stickers that are high quality with a wide variety of uses. Custom front adhesive stickers are more pupular.
---
What Are Front Adhesive Stickers



Front adhesive stickers are commonly known as window decals and their main utility revolves around their adhesion to windows of all shapes and sizes. They also have the benefit of being easy to order and use, which gives them a high degree of convenience for those who simply want a sticker they can put up on a window with minimal hassle and fuss. In other words, these custom front adhesive stickers are intended for those who need a sticker they can put on a window quickly, easily, and effectively.
Contact us
If you are interested in our personalized products and hope to get a quote, or if you have

any other questions ,you can call at 1-888-864-4755 or email at Info@gs-jj.com
We will give you reply within 24 hours as soon as possible.
---
Main Advantages of Front Adhesives



There are several key advantages that make front adhesive stickers ideal for many people. These core benefits can be briefly summed up as quality, convenience, and ease of use.
In terms of quality, front adhesive stickers are of very high quality and this shows in their strength and durability. They are also both convenient and easy to use due to the simple ordering process as well as their very effective adhesion to the surfaces of windows. In addition, cheap front adhesive stickers are easy to find.
Basically, the main advantage of front adhesive stickers is that they work the way you want them to with the ease and simplicity that you need!
---
Uses of Front Adhesive Stickers



The main use for front adhesive stickers is, as we mentioned earlier, easy adhesion to various types of windows. However, this can be subdivided into a number of extremely practical purposes.
For example, the stickers can be used for personal reasons, such as adhesion to your car window for decorative purposes. Alternatively, you can adhere them to the window of your business or storefront for promotional reasons. Ultimately, the possibilities for these stickers and what can be done with them is virtually limitless.
---
Why Choose Adhesive Stickers?



The first notable and major positive comparison of front adhesive stickers over other types is its ability to adhere to windows. This makes it the, ideal for those who want stickers that can be easily adhered to windows.
Another way that front adhesive stickers compare very favorably to other types of stickers involves their endurance. This sticker type can easily withstand tough weather and other natural elements, which makes it highly preferable if you're a customer who needs stickers that can last!
Overall, these stickers are a great choice if you want something that is both durable and easy to use.
At GS-JJ.com, we offer a wide variety of choices for your custom front adhesive stickers. GS-JJ, one of front adhesive stickers suppliers, offers the best value, fast shipping, and outstanding customer service. To learn how we can help you, or to place an order, contact us today!
---

Contact Us




We look forward to your inquiry and cooperation. If you have any problems regarding designs, techniques,artworks or other aspects, please do not hesitate to contact us in any of the following ways. Our professional service team will give you the quickest reply. Besides, 24/5 online customer service is provided so you can chat with us online.

Email: info@gs-jj.com

Call: 1-888-864-4755

Address:

U.S.A.: Los Angeles Office address: 20829 Valley Blvd. Walnut, CA 91789

Canada: Vancouver Office address: 27-5880 Hampton Place Vancouver, BC V6T 2E9







ONLINE DESIGN SYSTEM
Design+Quote+Ordering
Use our unique design system to take full charge of your artwork. Be your own designer!

Design It Yourself Online

PROFESSIONAL DESIGN TEAM
Quick Quotation
PROFESSIONAL DESIGNERS! Our award-winning team can help with your design or create cool pins for you!

Get Quote / Ordering