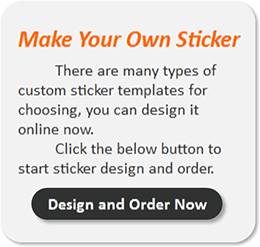 >
Wall Graphics
LOAD PRICE LIST
SIZE
2
5
Mold Charge
Custom Size

Pre-discount

Pre-discount

Size: 1"

Pre-discount

Pre-discount

Pre-discount

Pre-discount

Pre-discount

Pre-discount

Pre-discount

Pre-discount

Pre-discount

Pre-discount

Size:1.5"

Pre-discount

Pre-discount

Pre-discount

Pre-discount

Pre-discount

Pre-discount

Pre-discount

Pre-discount

Pre-discount

Pre-discount

2" Patch

Pre-discount

Pre-discount

Pre-discount

Pre-discount

Pre-discount

Pre-discount

Pre-discount

Pre-discount

Pre-discount

Pre-discount

2.5" Patch

Pre-discount

Pre-discount

Pre-discount

Pre-discount

Pre-discount

Pre-discount

Pre-discount

Pre-discount

Pre-discount

Pre-discount

3" Patch

Pre-discount

Pre-discount

Pre-discount

Pre-discount

Pre-discount

Pre-discount

Pre-discount

Pre-discount

Pre-discount

Pre-discount

3.5" Patch

Pre-discount

Pre-discount

Pre-discount

Pre-discount

Pre-discount

Pre-discount

Pre-discount

Pre-discount

Pre-discount

Pre-discount

4" Patch​

Pre-discount

Pre-discount

Pre-discount

Pre-discount

Pre-discount

Pre-discount

Pre-discount

Pre-discount

Pre-discount

Pre-discount

4.5" Patch

Pre-discount

Pre-discount

Pre-discount

Pre-discount

Pre-discount

Pre-discount

Pre-discount

Pre-discount

Pre-discount

Pre-discount

5" Patch

Pre-discount

Pre-discount

Pre-discount

Pre-discount

Pre-discount

Pre-discount

Pre-discount

Pre-discount

Pre-discount

Pre-discount
Click Here To Start Your Customization




---
Wall Graphics



Wall graphics have become spectacularly popular lately due to how they can be used to decorate your home, business, or personal area. There are many reasons that wall graphics are seen as particularly capable of doing this, but it ultimately comes down to their design and general use; this is what allows wall graphics to have such a wide-reaching impact for those who enjoy using them.
---
What are Wall Graphics?



Wall graphics are, as the name would suggest, custom graphics intended for display on your wall, whether it's for personal, professional, or artistic reasons! We have a huge variety of wall graphics out there and this is especially true for custom wall graphics. If you want to order a particular design, then it's almost always possible to get a wall graphic variation of it.
Contact us
If you are interested in our personalized products and hope to get a quote, or if you have

any other questions ,you can call at 1-888-864-4755 or email at Info@gs-jj.com
We will give you reply within 24 hours as soon as possible.
---
Most Common Uses of Wall Graphics



There are a large number of highly common uses for custom wall graphics. As personal decoration and for display in a business or professional space is the common use for wall graphics. In any case, wall graphics have many possible uses for those who are interested in ordering them; you are really only limited by your imagination.
As personal decoration: Due to their purpose for display on walls, these wall graphics can be a great way to liven up your room or living space.
For display in a business or professional space: This type of graphic can, in this instance, be used as a promotional material or simply as a way of making a business area more friendly and inviting.
In any case, wall graphics have many possible uses for those who are interested in ordering them, you are really only limited by your imagination. Now Graphic Wall Design Stickers become more pupular.
---
Major Benefits of Wall Graphics



One of these benefits is their specificity; while you can try to get stickers or graphics for your wall, the wall graphic simplifies this process by making sure your design is ideally suited for display on a wall! Wall graphic design will be more delicate here!
Another huge advantage of this graphic type is its variability. The types of designs, images, and graphics you can display with the use of wall graphics is enormous. Vinyl wall graphics can be offered. For those who want a high degree of choice, these stickers are absolutely perfect.
---
How Wall Graphics Compared to Other Sticker Types



An enormous number of positive comparisons exist between wall graphics and other common graphic types. One of these comparisons is their material. Wall graphics typically use a special material that makes them fit very well on wall surfaces.
Additionally, there is also the ease of which these graphics can be installed or removed. They are intended for easy adhesion to wall surfaces and also for simple and effective removal. If one of your main concerns for a graphic is that it's easy to implement and then remove, then wall graphics are definitely one of the best possible fits for you.
At GS-JJ.com, we offer a wide variety of choices for your custom wall graphics. Small or large wall graphics are available. We offer the best value, fast shipping, and outstanding customer service. To learn how we can help you, or to place an order, contact us today!
---
Contact Us



We look forward to your inquiry and cooperation. If you have any problems regarding designs, techniques,artworks or other aspects, please do not hesitate to contact us in any of the following ways. Our professional service team will give you the quickest reply. Besides, 24/5 online customer service is provided so you can chat with us online.

Email: info@gs-jj.com

Call: 1-888-864-4755

Address:

U.S.A.: Los Angeles Office address: 20829 Valley Blvd. Walnut, CA 91789

Canada: Vancouver Office address: 27-5880 Hampton Place Vancouver, BC V6T 2E9